William Rwot popularly know by his stage name 'Dega-lasy', was born in El-Obeid town. He's a fast rising young South Sudanese singer, song-writer and one of the most recognized RnB artist in the country's music industry today.
Khartoum is an Arab city, is a place where music is too limited compared to any other place in Africa. But William Rwot had his own dream to introduce urban fusion through flavoured talent and inspired by international artists such as Akon, Romeo Santos, Wisin and Yandel. Music Began touching his heart, and he always heard his fellows home talent rocking, include K-town rappers, Emmanuel Jal and CJ Oman. In 2009; in the first year of high school, things went crazy and ended up looking for local music studios but recording houses were limited in the city. Since the world is a big place, said Dega-lasy, there must be time for everything.
Dega-lasy then started writing down songs. Things went fast and for the love of music he was DJing for six months at local parties. Dega-lasy's father had plans to move him to Uganda for school. Being in Uganda was a happy moment for Dega, where he met his first time friend (who is also currently his music mentor/producer) Dizzie Afro who also owns a local business studio known as Pla-net Entertainment. Dizzie Afro rescued him and inked him a short contract with Pla-net Entertainment. His music came to life; he ripped the streets at the age of 16 with his break-out single "Satisfied Me" off his first debut album "Tantrum", released in early 2013.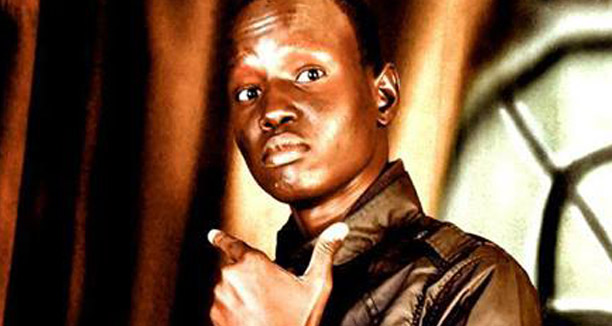 Throughout his childhood he had many run-ins with the law. This is a direct influence of many of the songs he has written. The single was a hit play on a major radio station, the music scene in South Sudan and parts of East Africa. Other songs including Angel, Champion Yo Wayz [Feat. Ras Khan] amongst others had the same success. Dega-lasy has also worked with some popular African musicians such as Mr May D (Nigeria), Micheal Ross (Uganda), Mohammed Hamaki (Egypt) and many others. The future looks promising for Dega-lasy who is the next big thing on the scene today.
Dega-lasy took a break from music a month ago because of the incidents thats happening in his country.
But The "Champion" hitmaker, said that he is coming back SOON and stronger than ever with a new protest song dedicated to his people in South Sudan.
The new HIT will be released SOON under his inked label "Pla-net Ent" and exclusively on Music Nation, Stay tuned!
Dega-lasy Facebook:
https://www.facebook.com/Degalasy