Nicky Jam visited the YouTube Space studio in New York City to premiere the english version of his hit single "El Perdón (Forgiveness)" with Enrique Iglesias.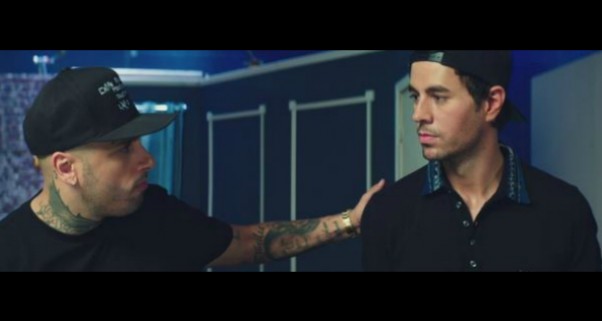 This event hosted by Buzzfeed Español had fans participating in Nicky Jam's live hangout and Q&A that included the worldwide video premiere of "El Perdón (Forgiveness)". The video was directed by Jessy Terrero (Jennifer Lopez, Juanes, Ricky Martin) featuring Nicky and Enrique in a competitive environment to win an audition for the lead role next to a beautiful heroine with an unexpected story ending.
Nicky Jam dominates social media, as his music videos on YouTube have racked up over 2 billion views. With his new music, the vocalist and composer will reaffirm his popularity beyond Latin America and the United States into the global market. Nicky & Enrique's "El Perdón (Forgiveness)" broke through all radio stations throughout the U.S., LATAM & Puerto Rico since its launch.
Born in Boston and raised in Puerto Rico, Nicky settled in Colombia where he turned his life around and rebuilt his music career.
Enrique Iglesias remains one of the globe's most recognizable and revered superstars. This GRAMMY® Award-winning icon recently released his tenth full-length album, SEX AND LOVE. To date, he has sold over 100 million albums worldwide, cementing him as one of the best-selling Spanish artists of all-time. Other accolades include five Top 5 singles on the Billboard Hot 100, with two number ones, and 13 number ones on the Billboard Dance chart—which is "the most for any male artist in the chart's history" and more than Michael Jackson and Prince. His total number ones throughout Billboard's charts exceed 71, and he also is the record-holder for "Most #1 Spanish Language Singles" on the Hot Latin Track Charts. His song, "Bailando," recently set a record for the longest #1 in history on Billboard's Hot Latin Songs chart at 42 weeks, and the music video has gained over 1 billion views on YouTube.